COVID-19 Safety Measures

Now you don't have to do these:
As a COVID-19 safety measure, the Japanese Government is requiring all the tourists to take their temperature upon checking in.
We put a box with Non‐Contact Thermometer and Hand Sanitizer on the door as you see the photo.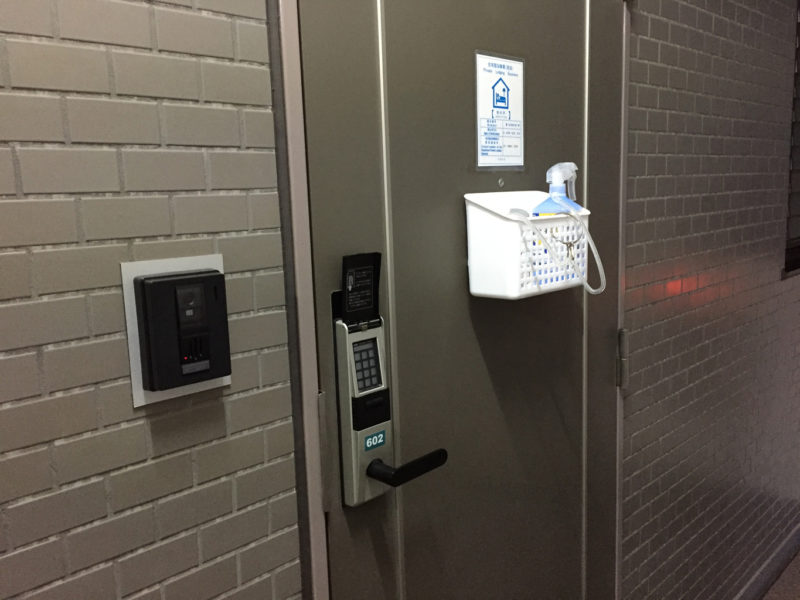 Please use Hand Sanitizer first.
Here is how to use the Non-Contact Thermometer:
1 Pull the trigger to turn on the power
2 Aim at the forehead about 3-5cm away
3 Pull the trigger and you will get the temperature instantly (Please don't touch 3 round buttons)
Please take the temperature of all members of the group.
If the temperature is 37.5℃ or above and the display turns orange or red, please let me know (display color: green for normal, orange for a slight fever 37.5-39.0℃, and red for a high fever above 39.1℃).
After that, please put the box back on the door and let me know, I will take them afterwards.
Vaccine, Masks, Shoes and Hands – To stay away from any virus
Please wear a face mask or covering when you are in the elevator or in a closed public space, and when you are sick or caring for someone who is sick or at risk for illness. Non-woven masks are better. (cf. The Guardian)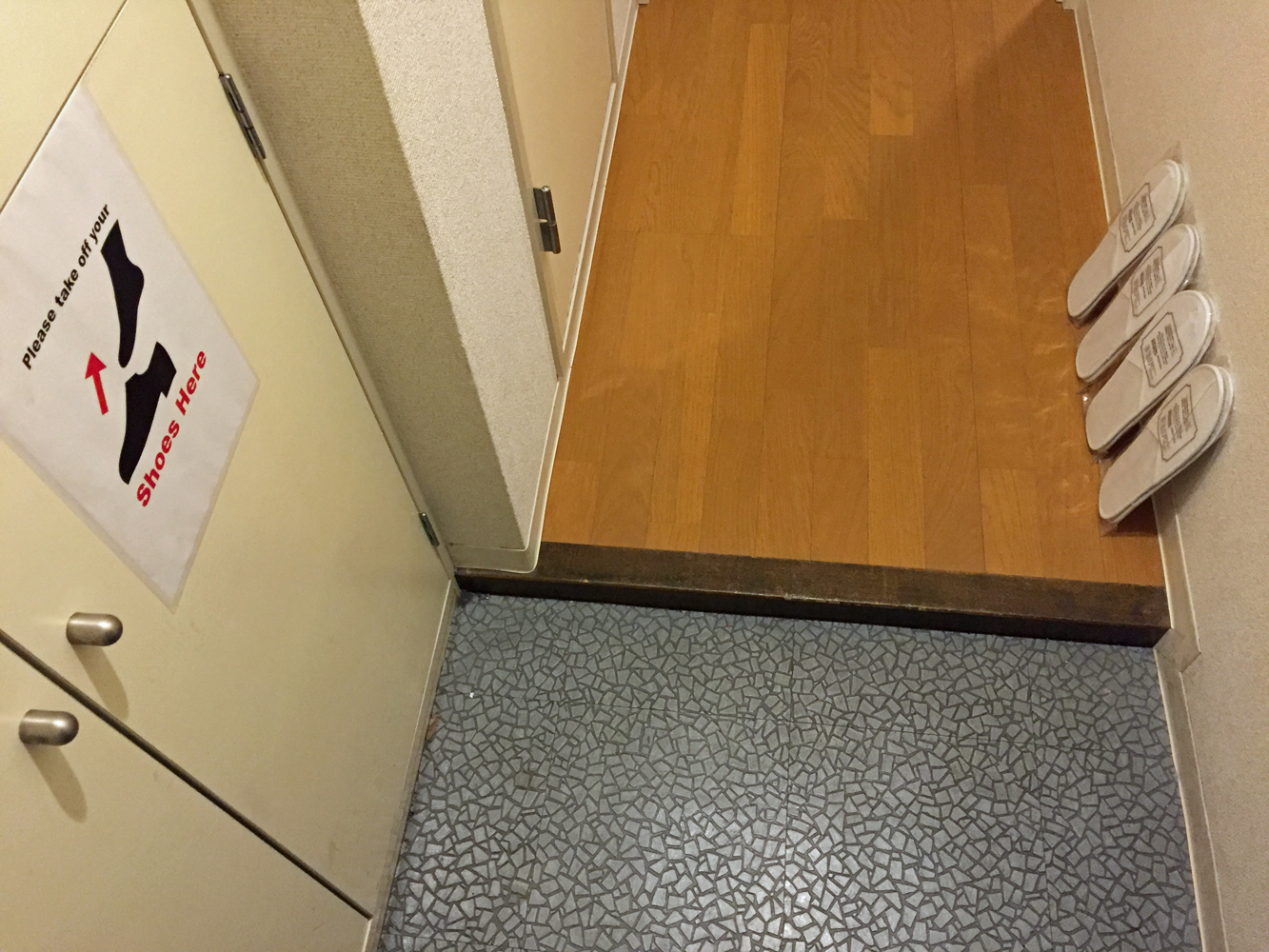 Take off your shoes at the entrance when you enter. Your shoe soles might function as virus carriers. (cf. CDC)
Moreover, this is one of the most important Japanese customs.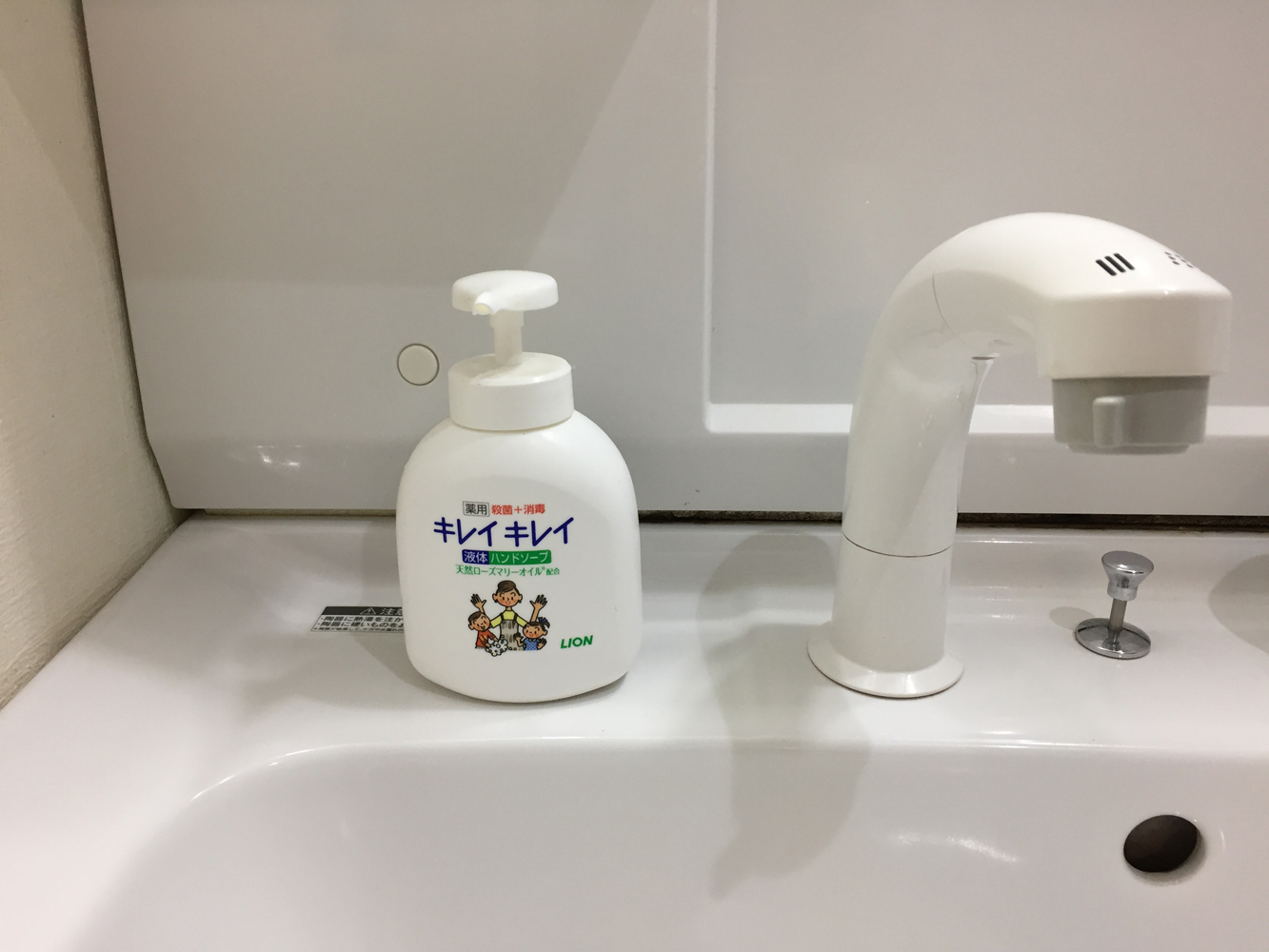 Wash your hands with the Disinfectant Hand Soap at the washstand every time you come home. (cf. CDC)
Alcohol Hand Sanitizer can kill coronavirus, but it isn't as effective as washing hands with water and soap at removing norovirus or rotavirus. (cf. CDC)

Cleanliness and Safety
Cleanliness and safety have always been a top priority for us.
And now we have strengthened the safety measures even more.
Here is our Sanitization Check List (in Japanese):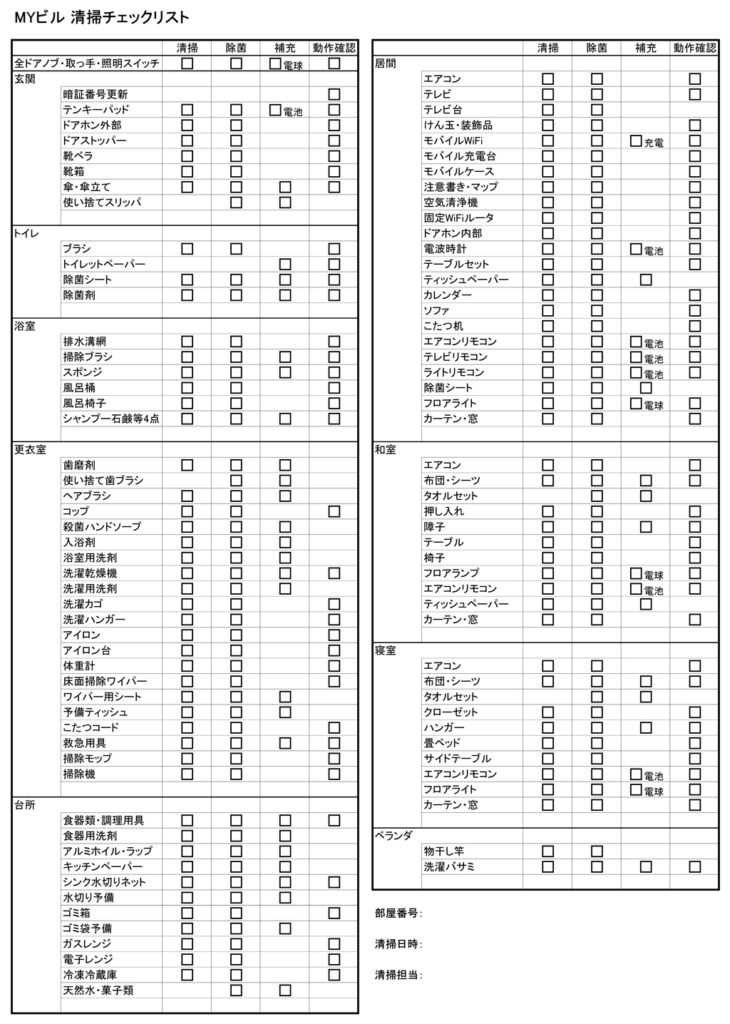 We try our best to eliminate viruses, bacteria and allergens to protect you, your family, your friends and our residents.